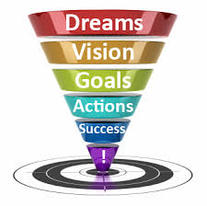 Client Success Stories



---
I've done Dan's group training programs and his one-to-one VIP coaching sessions.

I heard about him from some very successful people in business. There is no reason for me to ever postpone growing my business to what ever level I choose. At least as long as I can have access to Dan.



I bring in $700,000 per year and could only pay myself $50,000.

What was more sad was that I kept paying myself such a small amount and wouldn't even ask a friend for advice much less a professional.

I didn't think I could afford the advice, and truly I was pretty embarrassed.

When I looked around for someone I finally found Dan and what resulted was I added $5000 a month to my income in around 45 days. And more increases to come.

I'm very grateful to Dan.

Dan DeBroux's coaching has seemed like a magic pill.

By taking my magic pill once a week, I've attained many levels of success.

Financially it's been awesome yet what I've always wanted was to have a greater expert status nationally.

Dan saw my expert level long before I could realize it. He never let me be less than what I said I wanted to be and then he'd ask me if I wanted a bigger version of me to show up.

Thank you!



Dan provided me with the clarity I needed to rekindle using the basic systems that I used years ago to build my business.

I didn't realize I had stopped using these systems. In fact I got really clear that by not using them I was slowly forcing my business to slow down.

In just weeks I'm back on track...things are hum'n along again.
---

Over the last few years I spent $75,000+ on marketing.

Dan has shown me simple ways to create new clients that cost nothing but Dan's fee.

I've cut my marketing costs by 70% and increased my income 25%.

What's wonderful about Dan is that when I asked him to be on a call to make sure I did it right, he said sure. His confidence level keeps me moving forward.


I'll get right to the point.

In 5 months I'm making twice the income, from 8,000 a month to 16,000 a month.

If you want to get to a new place with your business, Dan DeBroux is without a doubt the man you'll want to contact.



I've been in business for nearly 30 years and I really thought I knew where I was headed.

At first I resisted change. Dan is so patient yet he has a way about him that helped me implement things quickly without fear of failure.

I've added programs. I've raised my rate from $185 to $365 a session and no one says it's too expensive. I have more repeat business than ever before.



As an MFT, I wanted and I wasn't sure how to get myself off the insurance merry-go-round and move to having clients paying privately.

In 4 months Dan DeBroux gracefully guided me as I transitioned off insurance. A bit scared but I listened closely to Dan's support. Amazingly we also increased my rates by 40%, the way we did it all shows Dan's mastery as a coach.

Now I have 3 full days off each week. I see him weekly because I finally know how much I deserve this type of support.


---
I've paid $15,000 to $20,000 over the last 5 years to coaching firms.

Some that appear to be specific for Real Estate and others have had long careers as a coach.

Dan has a different perspective of what it takes to build a business that I've not heard from anyone else. And of course I'm getting more results than ever before.

25 years in business, I'm glad Dan and I finally met.



My business has been fairly stable for the last several years.

I just wasn't sure what to do next to increase my income.

I was referred to Dan, it's been 2 months and I'm doing almost 20% more business than normal and it's exciting to be growing again, especially this fast.

Thanks for making it so easy. Let's keep it rolling.



Every piece of what I got from Dan was straight forward and easy to understand and implement.

The hand written note idea. Clients are telling others about me just because I sent them a note.

How could it be this easy but it is. I'm already getting referrals related to what I'm now doing differently in just a few weeks. Wish I had this 15 years ago.



Dan did an amazing job from start to finish.

I wanted to make more profits without having to create more sales. Dan is amazing with how and where he can see profit in a business.

He showed me what to do in slow and deliberate movements. I wouldn't go to anyone else, he cares about my business as if it were his own.


---
What I'm impressed about with Dan is he sees things from a different perspective than I do.

But he never wants me to do something different just because he sees that it's a good thing to do. He always wants me to be the one that's in control of the decisions.

Very empowering!! If I had known that making money would be this easy I would have sought out someone with Dan's skills YEARS ago.




Working with Dan changed my entire point of view on business.

I never knew such a simple approach could be so effective, logical and creative.

The shifts he suggested were easy and they have already started to pay off for me.



The things that really stand out for me is that most everything in the referral system is really simple to use yet very powerful.

One of the things working with this system did was get me beyond my fears of connecting my past clients. Some of them I sold a home to 10 years ago. I'm excited to now be getting referrals from them.

This entire process makes me feel so comfortable.



I can't begin to express how grateful I am for what you've done for me and for my business.

You gave me more light bulb moments than with any training I've ever received.


---
I don't know why I kept trying to "go it alone".

Getting ongoing support from someone with the wisdom to guide me and it didn't cost that much. WOW.

That's all I can say WOW

Working with Dan was the best investment that I've ever made, to invest in myself.

Education or classes is one thing, but learning from the vast experience of the ultra-successful like Dan is over the top.

Dan went far beyond my expectations and what we implemented was more than I had done in years of effort.



Before working with Dan l had lots of new ideas for my business but had trouble focusing and getting clear on which direction to take.

I was confused and uncertain about how to find the time and energy for my new ideas and still keep the cash flow going.

Working with Dan, I felt understood, relaxed, and centered, and he simplified the many ideas into a simple map to expand my business.

I experienced results quickly as I began to own my strengths. As I became more open I was able to listen more to my own wisdom and intuitive guidance.



If you follow the steps in the program and pay attention to the simple suggestions Dan gives, you'll get more people talking about your company.

I took a handful of steps and my clients started to look at me differently. They seemed to appreciate me more and then it became apparent that they really liked me more.

Quite unique to be trained with what it takes to be nicer to my own clients. What a great idea, be nicer to those that give me lots of money.


---
My business is thriving and I'm so excited because for the first time in 2 decades I'm really making goals.

I make a goal and I am attaining that goal. Dan said to me, Who ever said it takes a long time and a lot of hard work to get your business where you want it, must really like to work hard.

That's a belief Dan doesn't buy into.



I received so much value and a completely new way to be looking at my business that I'll earn back 100 times my investment.

Dan DeBroux is like money in the bank. Of course I had to do some things but he made so easy to know what was first, second, third.

The daily stress is not like it used to be.



If you're tired of going from coach to coach looking for the golden key, then you need to join up with Dan DeBroux.

I've saved 10's of 1000's of dollars by working with Dan.



After talking with Dan for 15 minutes I knew I had to sign up with him.

I needed systems and he knows how to implement them. Was it simple, amazing how easy it was. Dan says when it feels like you're working too hard, it's a clue to consider new possibilities.

My financial goals are finally starting to become reality. My wife believes in me again.


---
Dan has been committed to guiding me to create the changes I want in my business.

He is clearly present in every moment we work together!!



There's not a moment working with Dan that I felt like he was a better business owner than I am.

His encouragements are sincere and he trusts that I know what I'm doing. It has given me the confidence to be able to see where I want to be in 5 years.



The Action Partner program has changed my life.

Sounds big but it has been big. I doubled my business, change the way I get new clients, hired more people and take more time off in the last 6 months than the last 3 years.

Dan, you've given me and my family a real gift. I appreciate the way you see things.



In only a few short weeks of working with Dan DeBroux, I've unblocked the scripts/thoughts in my head that were not negative yet they were not productive.

With some small tweaks and adjustments in what I was doing in my business Dan has guided me to realize and confidently take the actions to really get what I want from my Real Estste Sales and my life. I am re-energized.

My pipeline of prospects and clients is now filling up nicely.


---
I was sure I needed more new clients and Dan was sure I didn't need new clients right away.

He walked me through the time wasters that he saw me doing that I thought I had merit.

Dan reorganized the way I was being in my business.

Now I have more time than ever to focus on getting more new clients. It's so much easier now.



Dan DeBroux never has me wasting my time with doing something that isn't laser focused with an end result in mind.

Before I met Dan, I felt I had a very limited amount of time to get everything done that I needed to get done.

Now I work with the focus of doing only what is necessary and all of the rest is a waste of my precious time. It's nice to be more relaxed about my business. Thanks!!!



I was seriously overwhelmed trying to figure out how to grow my business.

I have been a business coach/marketing coach and business owner but even coaches need coaches.

The first time I spoke with Dan I knew he was what I was looking for. I have not experienced anything like him before and I instantly enjoyed working with him.

Dan will be the best investment you will make- trust me!





Your expertise level is off the chart and now I feel mine is growing. I've been able to start using exactly what I needed.

I'm making much more money yet I've received so much more than money, I feel in control of my business and my life. Priceless!!!